VIT is an enterprise that provides automatic identification and AI/big data solutions. The parent company, Macau Vertical Information Technology Co., Ltd., is a priority recognized by the Macau government and the Macau ID smart identification integration supplier . The company has provided comprehensive technical support and sales services for more than 2,000 customers in Macao, the Pearl River Delta and other regions for 18 years. It has independent intellectual property rights and has applied for more than 50 software copyrights and patents.
The company currently employs nearly 100 people and has offices in Foshan, Dongguan, Shenzhen, Hefei, Chengdu, Shanghai and Tianjin.
The picture shows the new office, 1204&1205, Huarong Building, Hengqin New District, Zhuhai, relocated in September 2020.
There are four main types of company operations: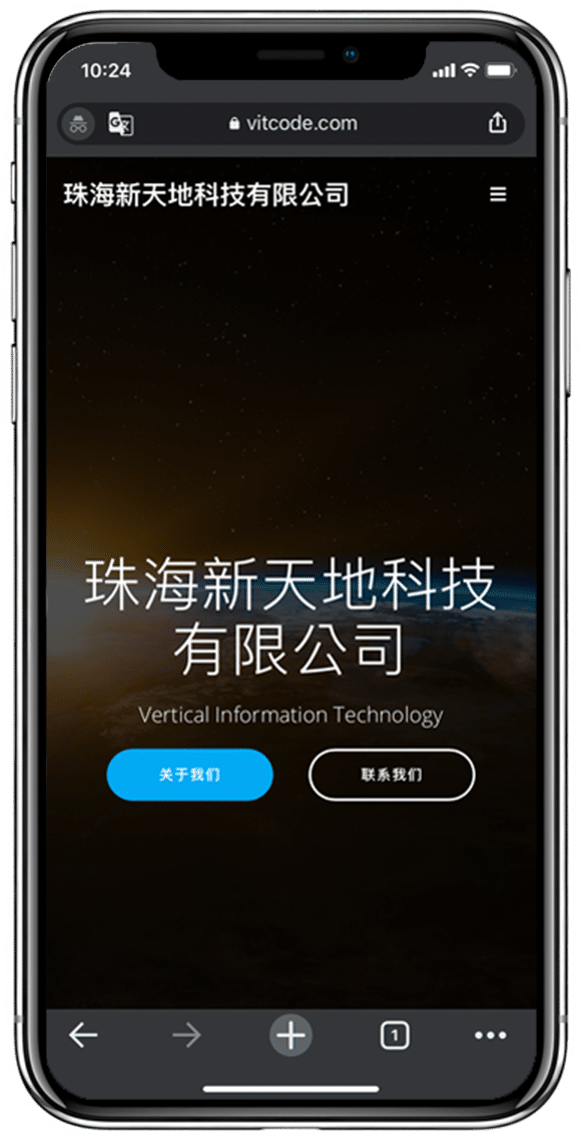 Since its establishment, the company has always focused on the promotion, application and development of China's automatic identification technology. In many years of technical research and practice, not only a group of technical backbones and sales elites have been cultivated, but also a leader in the field of barcode application for Chinese enterprises. And with the RFID-based Xintiandi inventory management system research and implementation project, it successfully won the 2013 Zhuhai Science and Technology Innovation Fund. Over the years, we have been strictly asking ourselves to continue to develop, and we have become a member unit of China Automatic Identification Technology Association and a member unit of Macau Manufacturers Association.
In 2009, it passed the ISO9001:2008 quality management system certification. Since the establishment of the company, the following ten software products have obtained computer software copyrights: warehouse management system, asset management system, order picking system, ticket anti-counterfeiting system, production management system, barcode Printing control system, project management system, swimming pool self-service charging system, garment factory packing management system and barcode quality inspection system based on machine vision, etc. With our outstanding talent advantages and rich experience in automatic identification applications, we provide customers in all walks of life with a wealth of automatic identification application solutions.
"High-quality products and excellent service" is our business philosophy, and "lifetime service" is our service promise. Because we understand that each of our products and services can only win customers' long-term cooperation opportunities if they "exceed what customers think". Relying on years of experience in automatic identification technology, computer technology and network technology, coupled with close cooperation with world-renowned manufacturers, with professional technology and excellent management capabilities, the company has accumulated rich experience in the application of bar code information management systems.
It involves the production process, commodity circulation, logistics distribution and other customer service fields; and on this basis, provides customers with a series of barcode logistics management system technical support, technical training and system maintenance and a complete set of practical barcode technology application solutions. At present, our customers are mainly domestic large-scale foreign-funded electronic communication industries, large-scale apparel, footwear and hat manufacturing and commercial distribution companies, etc. Customers highly praise our past investments and provide full support with continuous patronage.